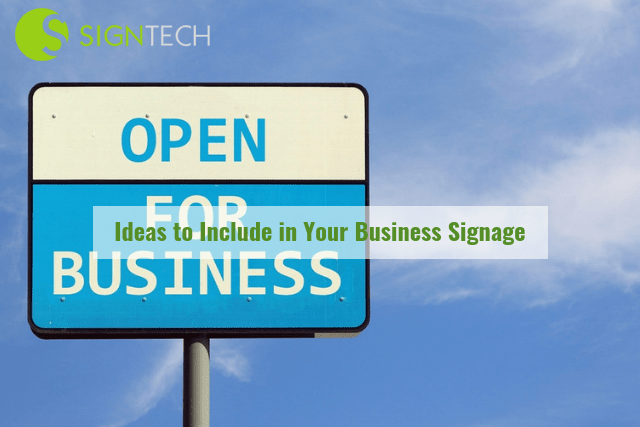 Of what use is a novel product or service if it never gains attention from the public? The unfortunate fact of the matter is that many businesses fail to realise this all-important maxim. In order to promote your organisation is an eye-catching and memorable manner, there are several ideas which can be employed in no time at all with the help of Signtech.
Taking it to the Streets
Is your business located within a busty commercial district or the heart of the city centre? If so, A-board signs are excellent options to keep in mind. These free-standing variants offer a number of unique options such as the ability to be moved easily and the fact that they can contain nearly any design imaginable. In fact, you can even order a blank sign in the event that you wish to create your own publicity.
On-the-Go Advertising
The average individual spends at least one hour every day commuting to and from work. Why not use bespoke vehicle graphics to boost your exposure? Our professionals are able to provide top-of-the-line car wrapping in Manchester and this type of advertising is made to last. The use of high-quality vinyl ensures that these signs will stand up to harsh weather conditions and the design possibilities are nearly limitless. Some information which can be contained within vehicle graphics can include:
A logo or a brand name.
A mission statement.
A call to action (such as an email address or a telephone number).
If you are looking to get your name out to the general public, this signage is a worthwhile option to keep in mind.
Custom PVC Banners
PVC banners are considered to represent a more traditional form of signage and yet, their influence cannot be overstated. PVC signs can be custom-made to accommodate various dimensions and installation is simple. These are ideal solutions for trade fairs, grand openings or during a special sales event. Once again, our experts can address nearly any type of design and we will be more than happy to work with the customer in question to ensure a bespoke presentation.
Business signage is a concept which should be taken seriously and the team at Signterch is always here to help. If you would like to place an order or to understand what other options are at your disposal, please contact us.