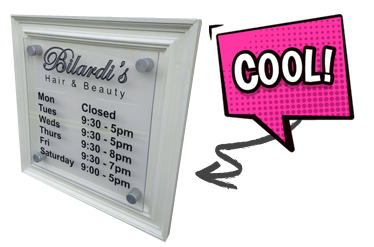 Why Signtech's acrylic plaques show off your brand in a most polished way
Imagine a world without acrylic plaques. How would we know which part of the hospital wing we are visiting, or as to what floor we have arrived on? Or as to which dignitaries opened a notable building? In clear or opaque forms, they are an effective way in getting your business' name across. That's as well as making sure visitors and staff aren't lost.
Signtech Visual Solutions' acrylic plaques are just the thing for taking your business and your visitors in the right direction. For informational purposes, they can be used to directing visitors to a given room. Or they list which department or gallery is situated on a certain floor. They are a boon for offices or educational establishments that spread across more than one building.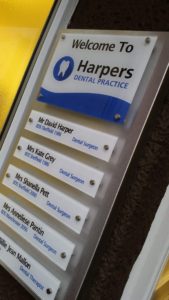 In addition to directing visitors, they can be used to display your company's logos. Useful if you share a unit with several other small businesses. They are also good for telling visitors who opened your building, or to display your company's particulars of ownership.
With our state-of-the-art colour printing methods, full colour printing is available. If you want to send us your logo and/or associated graphics, you can do just that, so long as it is 300dpi or better. You can either tell us which typefaces to choose or leave that to us.
With an impressive turnaround time, our acrylic plaques will stand out from the rest of the crowd. For expertise, experience and high customer satisfaction, you have found the right place. If you have any queries or want a free no-obligation quote, why not call us on 01204 866124 or send us an email via info@sign-tech.co.uk? We'll be happy to help you.