Modern signage solutions need to reflect a second-to-none sense of versatility while still displaying the qualities of the company in question. This is why flexibility is one of the keys to success. The technicians at Signtech are experts within the industry and we offer a number of bespoke signage solutions in Manchester. Let us take a look at some potential options.
Commercial Signs in Manchester: Flexible, Appealing and Targeted Solutions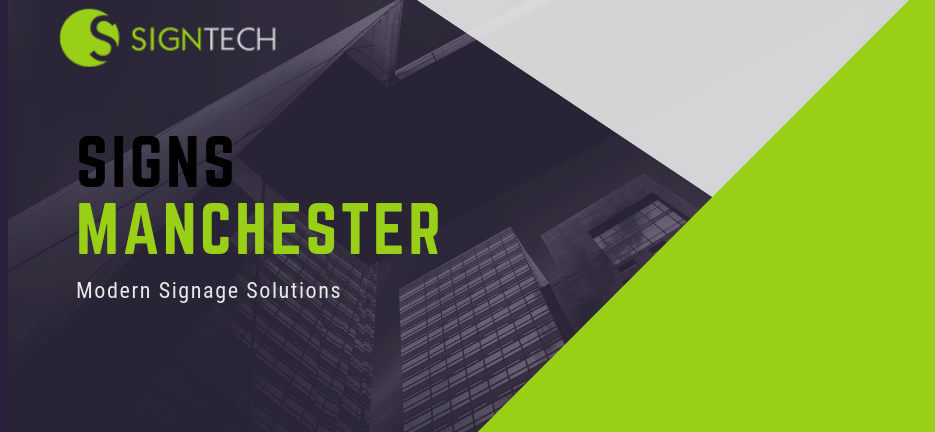 Our full-colour signs are available in a number of sizes, styles and configurations. These digitally printed solutions offer a visible edge that can be adapted to suit unique requirements. Whether referring to safety warnings, marketing campaigns or one-off sales promotions, we are here to help. Some of the variants within our repository include:
LED signage
Stickers and banners
It is therefore clear that our selection of commercial and shop signs are able to address a wide variety of requirements. These high-quality options are built to last and they are made to order.
Your Source for Vehicle Graphics in Manchester
We have also cornered the market in regards to bespoke vehicle graphics in Manchester. Vehicle graphics are associated with a number of unique benefits that might not be possible with other methods. Some of these include:
Easy installation and quick removal.
A nearly limitless number of design and branding options.
An excellent means to market a product or service while out and about.
It also needs to be mentioned that our professional vehicle wrapping surfaces will protect the underlying paint; helping to extend the entire lifespan of the vehicle in question. Whether you desire to add a logo to your van or you instead wish to transform the entire appearance of your fleet, the technicians at Signtech are only a phone call away.
Have you been searching for a firm that is able to provide an unparalleled selection of signs for Manchester businesses? If so, you have come to the right place. It is always wise to speak with a representative to learn more or to obtain a free no-obligation quotation. From a one-off advertising campaign to a complete overhaul of your current marketing strategy, the possibilities are endless when working with the team at Signtech. We look forward to hearing from you!