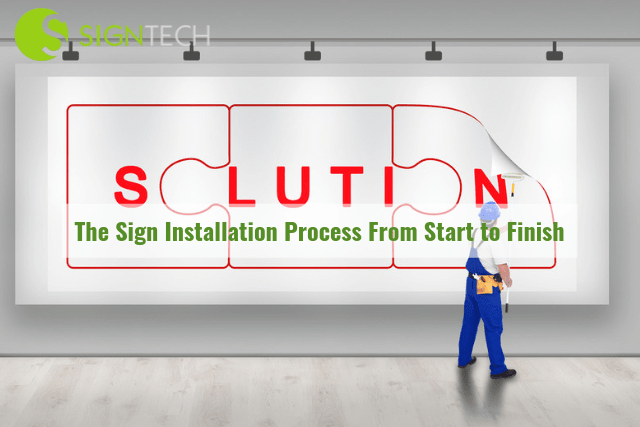 Modern signs and graphics have evolved over the years and the use of advanced technology ensures that you have a wide range of options to select for your home or business. There are even more unique variants such as car wrapping if you are looking to proactively advertise your services to the masses.
While the installation processes will naturally vary between different sign categories, let's take a look at how vehicle wraps are created and applied in order to appreciate the bigger picture.
Conceptualisation and Printing
It should be obvious that the first step when tackling any installation involves the creation of the vinyl wrap. This is performed in complete accordance with customer specifications, so even the most advanced designs and images can be tackled in no time at all.
Advanced computer programs will be employed to create an exact digital image of the piece. This image is then transferred to a printer which is fed with vinyl sheets as opposed to paper. The sign may consist of a single piece of vinyl or it can be created in multiple layers (depending upon the design in question).
Preparation
The surface of the vehicle will then be cleaned. This is important, as any dirt or debris that might otherwise be present could cause problems with adhesion or bubbling once the vinyl has been applied. Finally, the surface is allowed to dry before the mounting process begins.
The Application Process
A professional craftsman will carefully apply the vinyl in such a manner as to avoid any bubbles, flaws or creases. He or she may also employ a handheld squeegee apparatus. This is utilised to push any underlying bubbles towards the periphery of the vinyl sign; offering up a truly flawless finish.
Finishing Touches
A thorough examination of the end product then takes place so that any imperfections or flaws can be detected and remedied before the customer receives the final product. In other words, quality assurance is key.
While the installation processes will vary depending upon the type of sign, the main takeaway point is that such a project requires precision, experience and an uncompromising eye for detail. If you are looking for signs in Wigan which boast a truly unique appeal, please do not hesitate to contact one of our representatives at your convenience.